Villars is an easy to access and versatile ski station located in Vaud, suitable for all level skiers with a lot of family friendly activities and offers. It is a very popular ski station in the French speaking part of Switzerland (Suisse Romande) for many good reasons.
It offeres good variety of ski runs, it is easy to access, not far from Lausanne (Vaud canton capital) and is connected to Gryon and Les Diablerets making it one of the biggest ski stations in the western part of Switzerland.
As a bonus, during the same day, you can ski from Villars to Les Diablerets, take the bus from there for a 10-15 minute ride to Col du Pilon parking ares where you take the huge gondola to reach the amazing Glacier 3000 ski station!
Accommodation | Villars ski station report | Photos | Ski video from Villars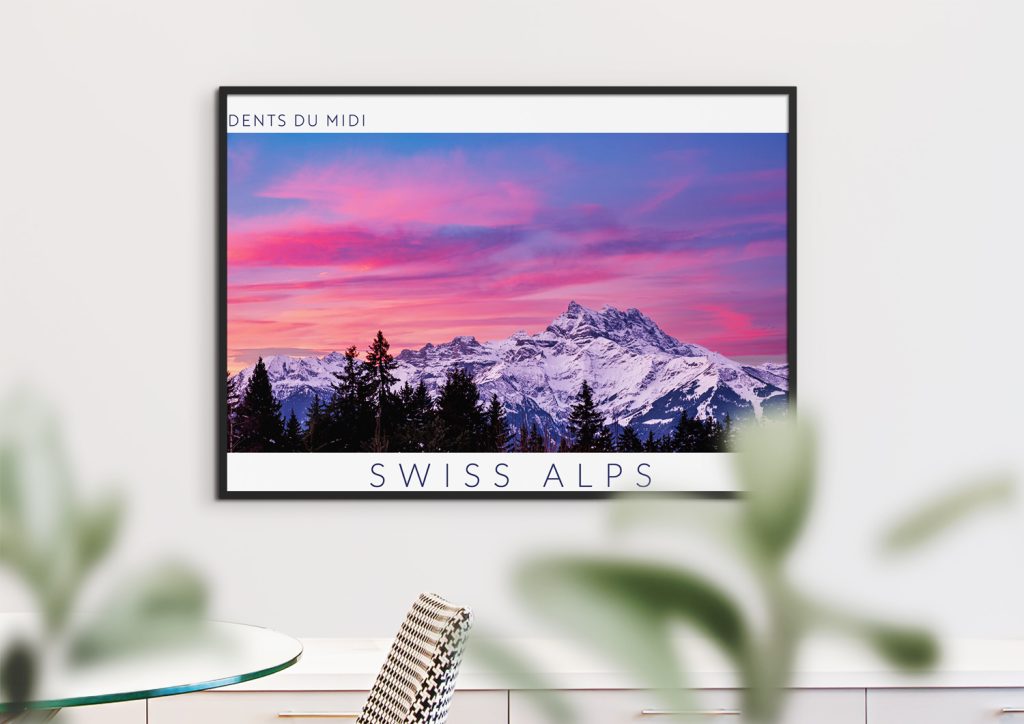 Access tips and map
Accessing the main parking area and the telecabine to Villars ski station is one of the easiest in Suisse Romande. The road that will take you there from the highway is easy to drive, not long (around 15km) and although you climb up the mountain there are not many u-turns. In addition, parking area is big and only on weekends or holidays you may not find a spot if you go after 9am. If this is the case, you may drive a few kms more and after Villars village you will find Gryon ski area and parking spots.
In addition to conventional car driving, you may use the local train that will get you in the heart of the ski station called Bretaye. Put your ski boots on and hop in a train wagon, enjoy the great views from your window and just put your skis and start skiing or snowboarding.
Driving distances and time table to Villars-sur-Ollon from various Swiss cities.
| Villars-sur-Ollon from | KM | Time |
| --- | --- | --- |
| Lausanne | 59 | 0:53 |
| Sion | 63 | 0:47 |
| Bern | 116 | 1:17 |
| Geneva | 124 | 1:29 |
| Neuchâtel | 129 | 1:27 |
| Lucern | 225 | 2:16 |
| Zurich | 238 | 2:30 |
View the exact location of the parking area to the major telecabine (TC8 Villars-Roc d'Orsay) that will take you up in Villars ski domain (Roc d'Orsay where you may enjoy your lunch with great views, weather permitting) in around 7 minutes.
Parking coordinates to Villars ski station
46°18'08.8″N 7°03'11.5″E

46.302440, 7.053200
Open map
Villars ski area and village map
Villars ski station report
With the connection to Les Diablerets and Gryon it will take you probably more than one day to explore the ski area. And this is great we suppose, right? Probably the best way to start your day and warm up is ski from Roc d'Orsay (this is where it takes you the main telecabine from the base) all the way down to ski lift Rasse-Chaux Ronde. It is a run of around 4-5 kms with blue difficulty that will give you confidence and energy for the rest of your day. From there you either explore the smallere but nice ski area of Gryon or take Rasse-Chaux Ronde lift to the top where you can have your tea or coffee at Le Bar chez Jimmy.
We won't go into every detail of course but it is worth telling you that if you have the time you should not miss the Les Diablerets ski area. It offeres some great ski runs and amazing views to 3000+ meters peaks of the Swiss Alps. (we will soon post a dedicated article to Les Diablerets ski area).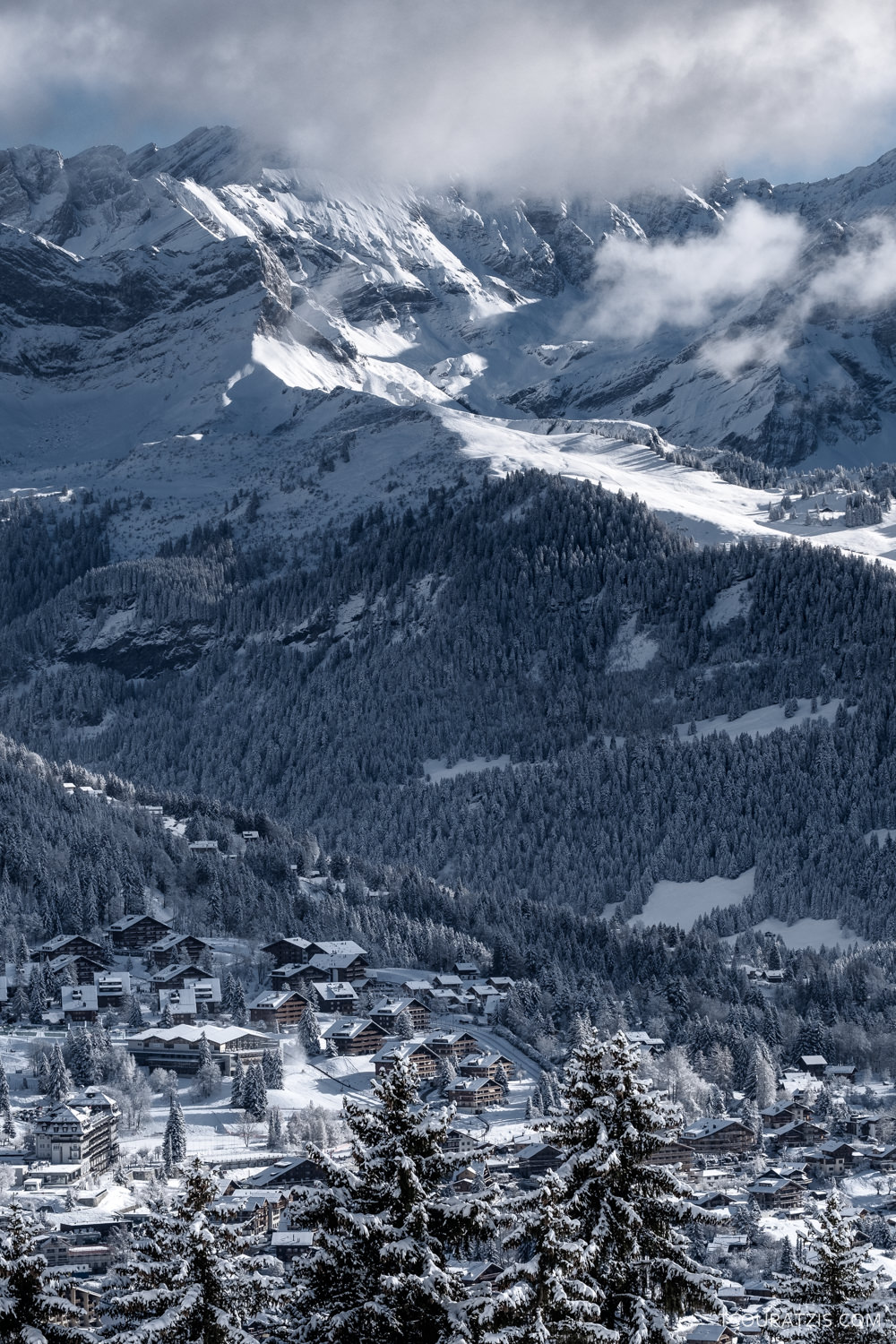 Villars ski station review
PROS
Easy access and big parking area close to the telecabine. (used to be free until 2021-2022 season, now you pay by the hour, for the whole ski day around 7-8 swiss francs)
Big and versatile domain.
Great views from various spots to Les Diablerets and Dent du Midi.
New lift (used for the 1st time during winter 2022-2023) at the Lac Noir-Chaux Ronde. An 8 seat modern and fast chairlift at a very busy ski station location that was much needed. Have a look at the amazing work done there on this link: télésiège TSD8 Lac Noir- Chaux Ronde
CONS
As it is very popular it can become busy occasionally.
Due to average altitude, south orientation and last warm winters, it was not one of the most snow sure ski stations in the Swiss Alps.
VERDICT
Villars ski station is one of our favorite due to its versatile ski runs, great views and ease of access from the highway and the big cities in Swiss Romande. You should definitely go there and if possible try to avoid busy time periods in order to enjoy it as much as possible.

Don't forget the beautiful Les Diableres and Gryon ski areas that can be easily accessed with the same ski pass.
Valley run to villars base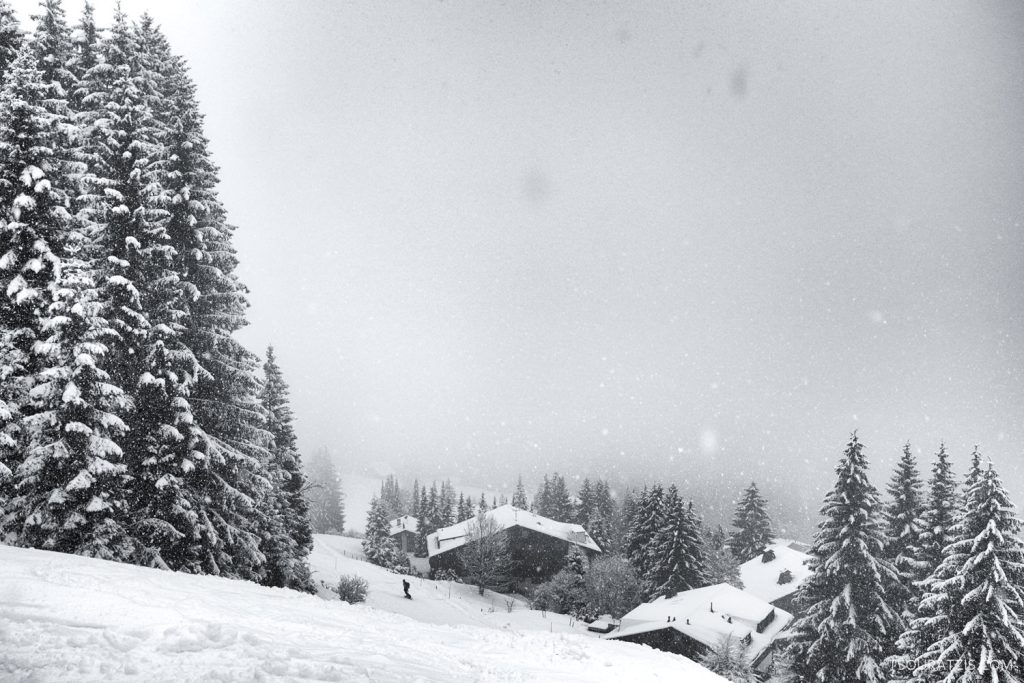 If there is enough snow, the last couple of years were not very snow sure unfortunately, you should try getting back to the village taking the long and easy blue run that starts a few hundred meters after the train station. It is not the most amazing valley run and there are parts that require some walking if you don't have enough speed just before (only a few fortunately) but its nice and it takes you through some parts of the village. Have a look on the image above to get an idea.
Ski video of the Valley run to Villars ski station on a snowy day
Accommodation in Villars-sur-Ollon
In Villars there are many accommodation options for your ski holidays or just the weekend. The sooner you book the better value for money you will get and you should plan a head if you are looking for a place to stay during the winter ski holidays when it is getting really busy, both in the village and the ski area.
Additional photos from Villars-sur-Ollon ski station and resort in the Swiss Alps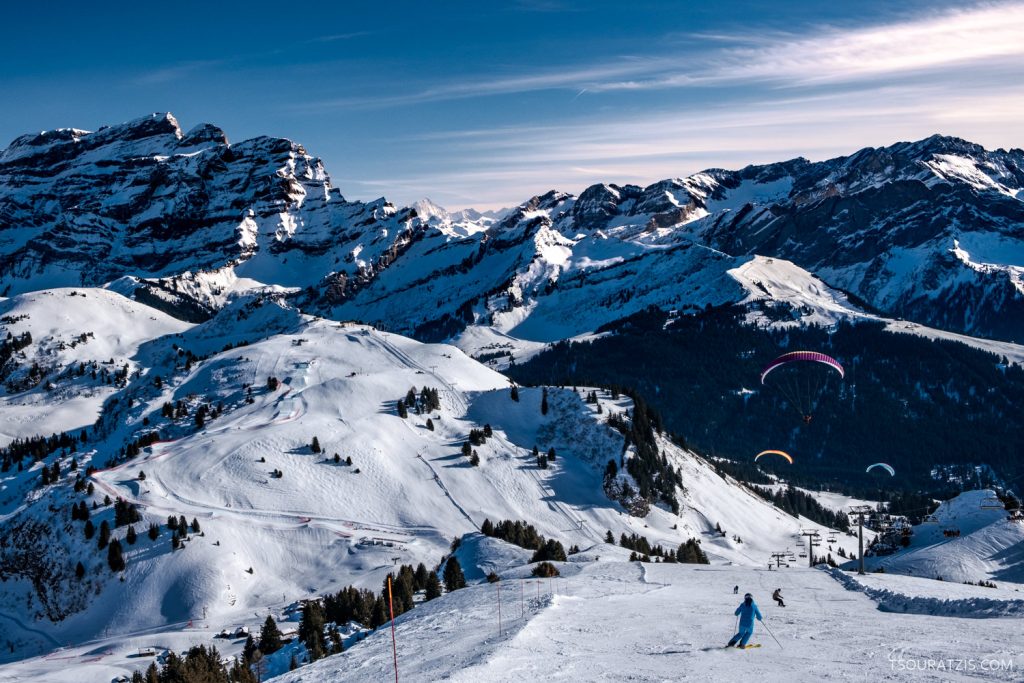 Ski video from Villars ski station in the swiss alps