View photos from two amazing ski destinations in the heart of the French Alps and in specific in one of the largest ski domains, that of Les 3 Vallées (3 valleys in English)
Both Courchevel and Méribel ski resorts are not one single village, Méribel is comprised of five districts and Courchevel of six villages. All are distinguished by the altitude they are located, so in many cases instead of reading the name of the village or district such as Méribel Les Allues or Courchevel-Moriond for example, you find them by Méribel 1,100 or Courchevel 1,650.
Access-Map | Accommodation | Photos
It may be confusing in the beginning but it makes things simpler when you want to explain where you are and do not have the French accent. 🙂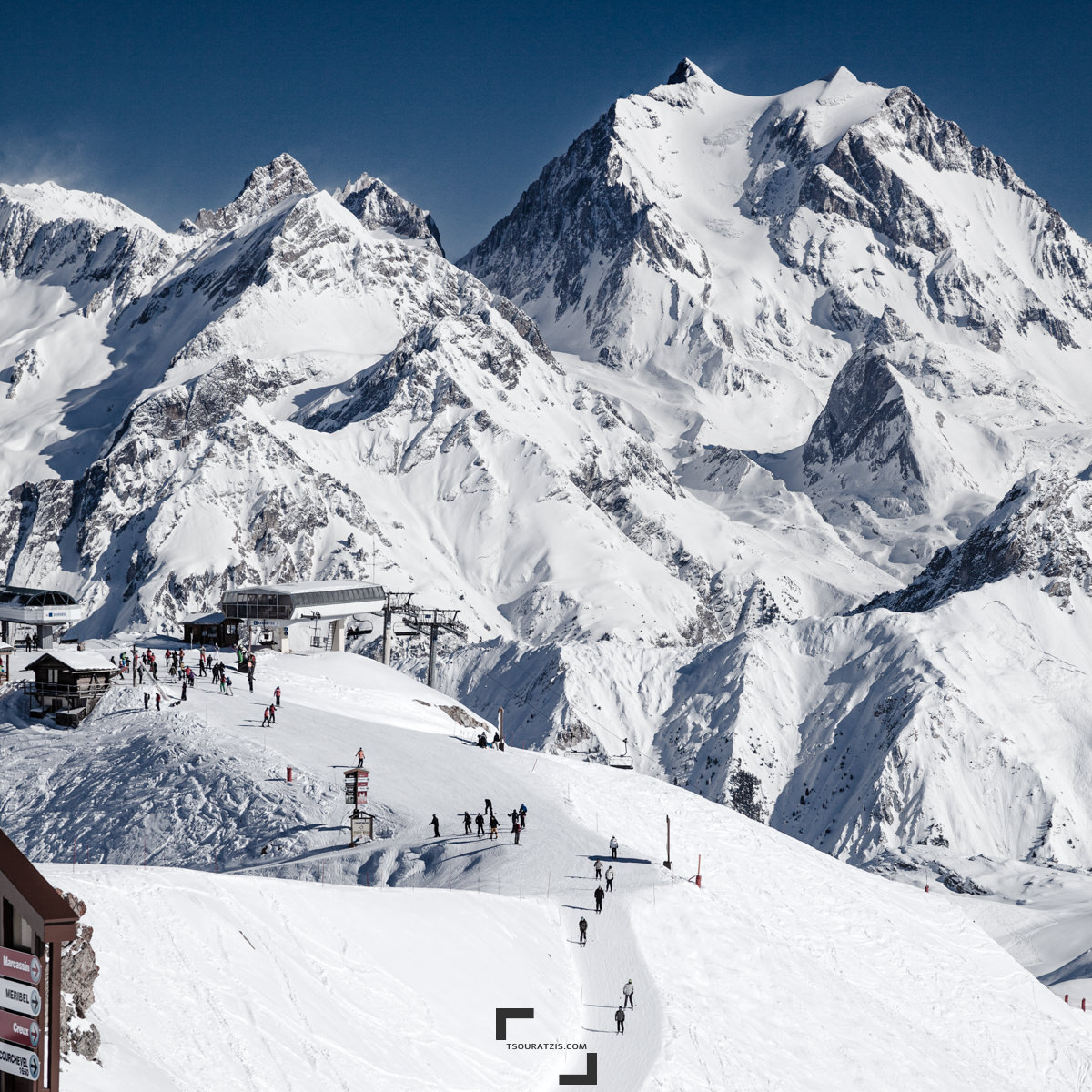 Ski area
The ski area in both Courchevel and Méribel is huge! As mentioned already, they are part of the vast 3 Vallées domain and they are connected to the other two main ski resorts of 3 Vallées, the Val Thorens and Les Menuires. As a result, you will definitely need more than 2 or even 3 days to fully explore the domain if your legs can support it of course.
Staying in either Courchevel or Méribel is still enough for enjoying an amazing day of skiing! The mountainous landscape is stunning and the variety of the ski slopes will keep you busy for many days if you are lucky to stay more than a weekend.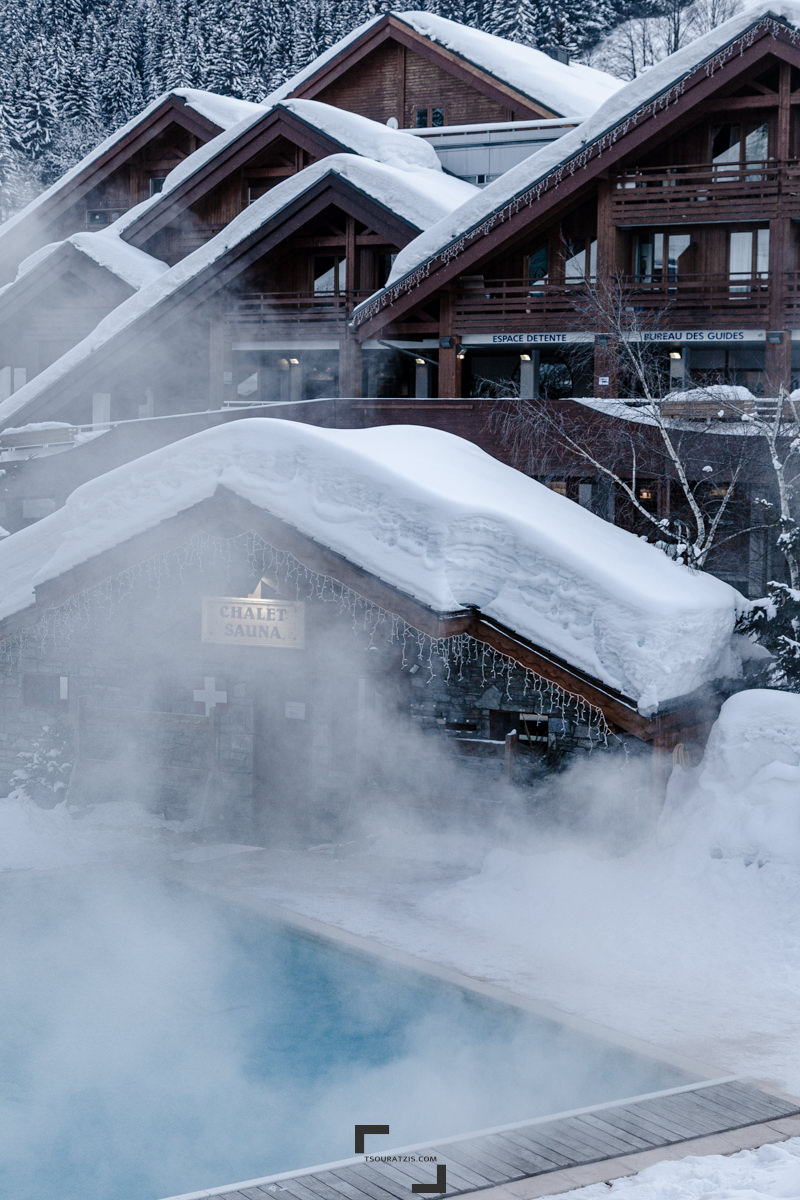 Accommodation in the 3 valleys
Both Méribel and Courchevel are super popular ski resorts and as a result they attract a large number of winter sports and not only enthusiasts. Consequently, demand is high, prices are as well and availability limited if you do not book in advance. Always consider the French school winter holidays that is the busiest time of the year for sure. If you do not find where to stay on the two resorts, you may try the option of the Brides-les-Bains village. It is worth having a look because Brides-les-Bains is connected by a telecabine with Méribel. As a result, you may reach from there even the highest district of Méribel, that of Méribel-Mottaret at 1,750 meters.
Have a look at the map below for hotels on all ski resorts and villages of the 3 Vallées ski area.
Photos from Meribel and Courchevel ski Stations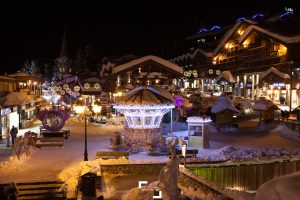 Access to Courchevel and Méribel
Probably the easiest way to access both villages by public transport is using the train. The closest station is found at Moutiers. From there, frequent buses can take you to all ski resorts of the 3 Vallées in less than an hour.
In case you take your car or rent one, then in the timetable below I indicate distance and time from the 4 major airports that close to the 3 Vallées ski domain. The Geneva airport in Switzerland, is the one serving most airlines, you can say it is the most 'international'. Then, there is the Lyon airport called Saint Exupéry, the Grenoble airport and the one found at Chambéry.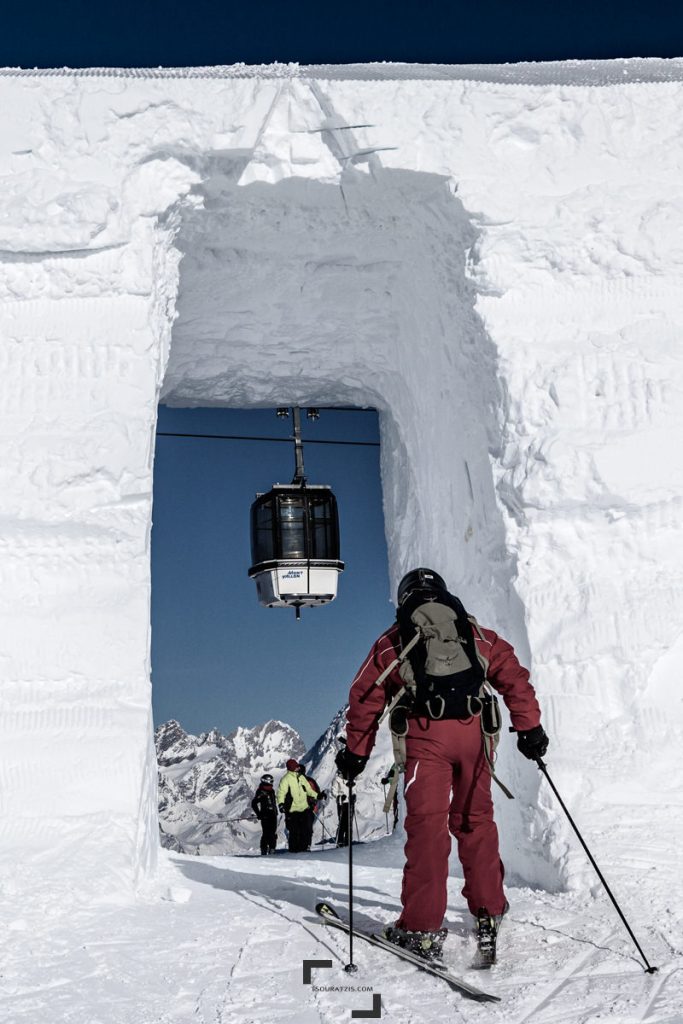 | Distance to Méribel from: | KMs | Time |
| --- | --- | --- |
| Geneva (CH) | 136 | 2h04′ |
| Lyon airport (FR) | 179 | 1h59′ |
| Grenoble (FR) | 175 | 1h57′ |
| Chambéry (FR) | 102 | 1h15′ |
For Courchevel village add to the above around 10km or 10 extra minutes.
If you have a private jet there are also small altiports where you can land, enjoy your ski day and take off to back home. I mention it just in case…
Map of Courchevel and Meribel ski resorts