Time to read: 4 minutes
Megève is a traditional Alpine village in the Haute-Savoie department, with a rich history in the development of winter sports with ski being its best representative. It is worth knowing that the first ski competition dates back in 1914 and since then Megève transformed from a farming village to a luxury resort in the French Alps that is visited all year long.
The busiest, and for me the most charming period, is winter when the village's ski station becomes the epicenter of most if not all sporting activities.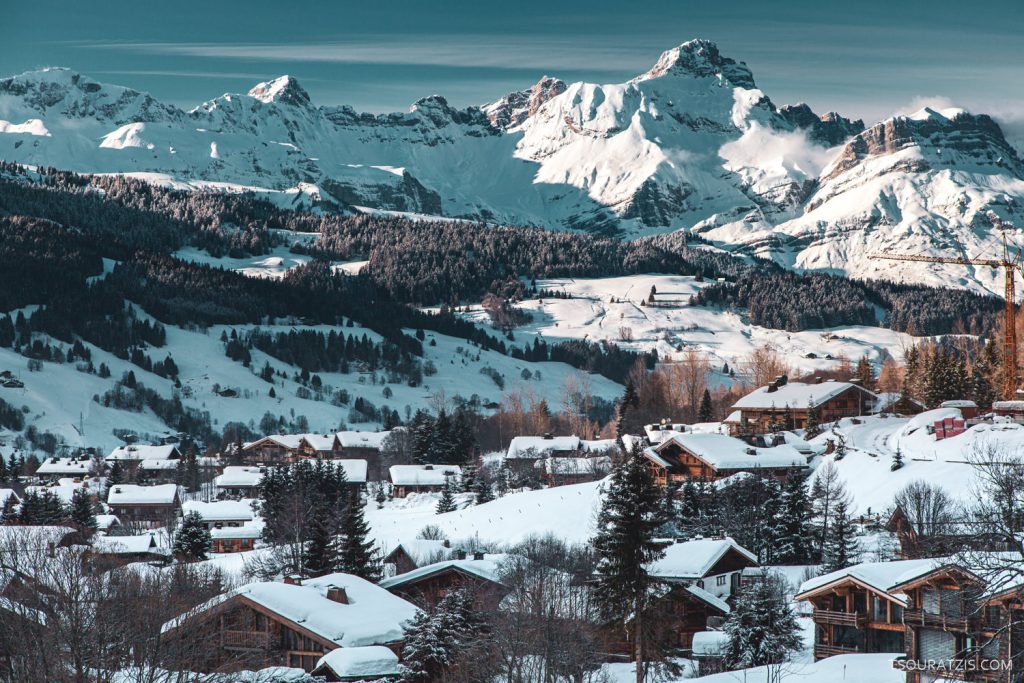 Access tips and map
Coming from Geneva and its international airport or the A40 highway, it is very easy to reach Megève as it will take you only about an hour. In addition, the road after exiting the motorway is not that long (17 km) and not challenging at all. In short, you will need around 25 minutes to arrive from the highway to the underground parking station of Rochebrune and its ski lift that will take you up to the ski slopes in less than 10 minutes.
Driving distances and time table to Megève village and ski station
| Megève, distance from | KM | hour |
| --- | --- | --- |
| Chamonix | 38 | 0:46 |
| Annecy | 60 | 1:14 |
| Geneva | 71 | 1:06 |
| Grenoble | 115 | 1:29 |
| Lausanne | 148 | 1:44 |
| Lyon | 183 | 2:14 |
Exact location to Megève, Rochebrune parking station.
45°51'00.6″N 6°36'55.8″E || 45.850160, 6.615501
Megève ski station report
Megève ski station is part of the famous and huge ski domain of Evasion Mont Blanc in the French Alps and it can be visually divided in two major sectors. The first is accessed by the Rochebrune gondola. It has north-east orientation and keeps its snow in better condition than the second sector called Mont d'Arbois. This is on the opposite mountain side with south orientation that is much more exposed to sunlight and higher temperatures. This of course depending on the time of the year and weather conditions can be both an advantage or a disadvantage.
Mont d'Arbois sector is connected with St Gervais ski station which is also part of Evasion Mont Blanc and with the same ski pass you can ski in both domains. In general, both sectors are great for intermediate level skiers who want to expand their potential in perfectly groomed but not so challenging slopes.
The views to Mont Blanc are great and the variable forest ski runs will probably keep you on the mountain all day long without exhausting you.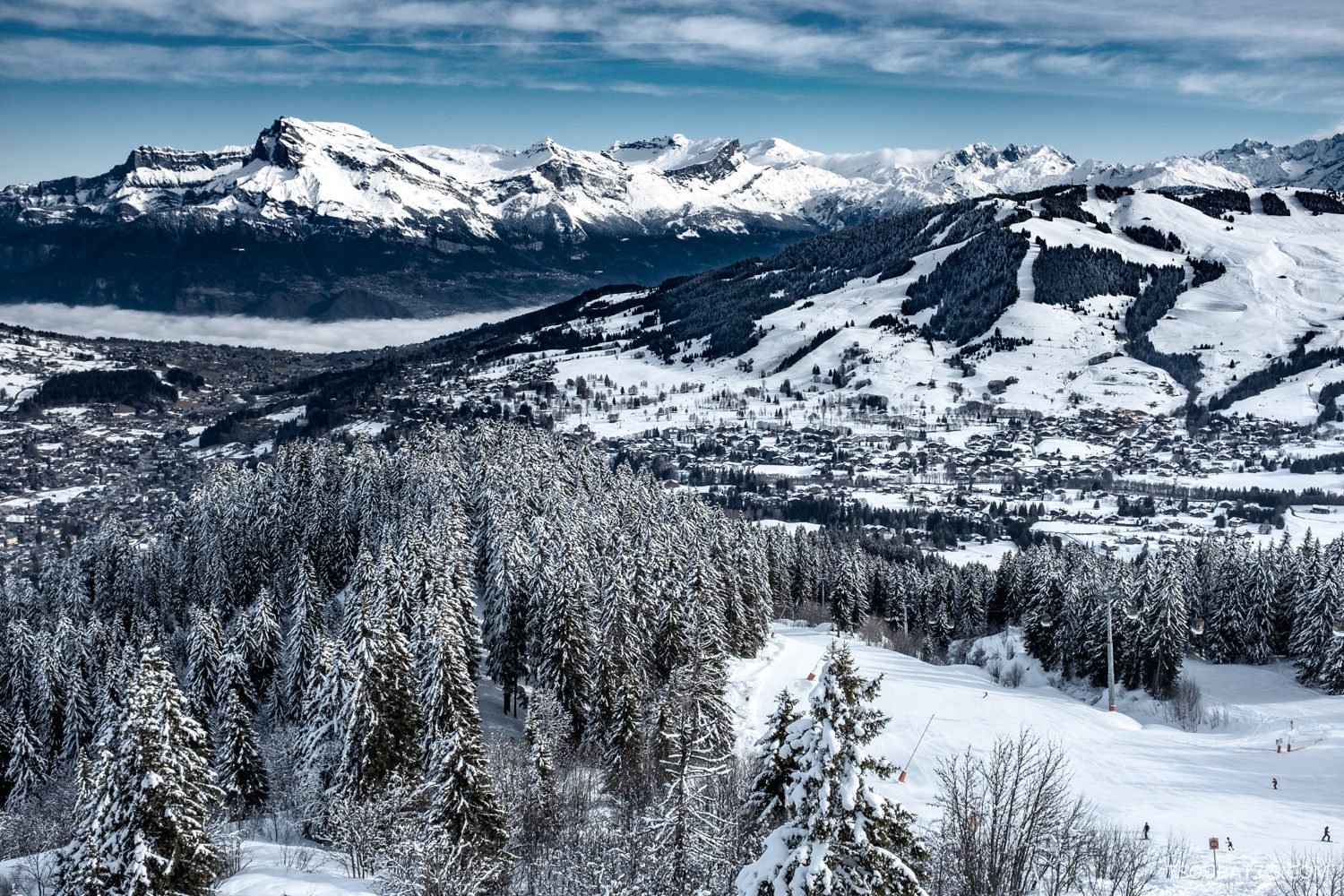 Accommodation in Megève ski resort
Pick your dates and check available accommodation options for your stay at Megève ski resort.
Megève is the place to look for luxurious but cosy chalets and upmarket hotel rooms. Accommodation is top but this comes with a high price tag. As a result, if you are on a tight budget you better look elsewhere. If not, add your dates and check at what height you can set your accommodation bar.
Alternatively, if Megève is too expensive, you may have a look in the surrounding area where you may find the ski the resorts of Saint-Gervais les bains and Combloux. Finally, you can have a look at the broader area of Evasion Mont Blanc as well.
Megève ski station review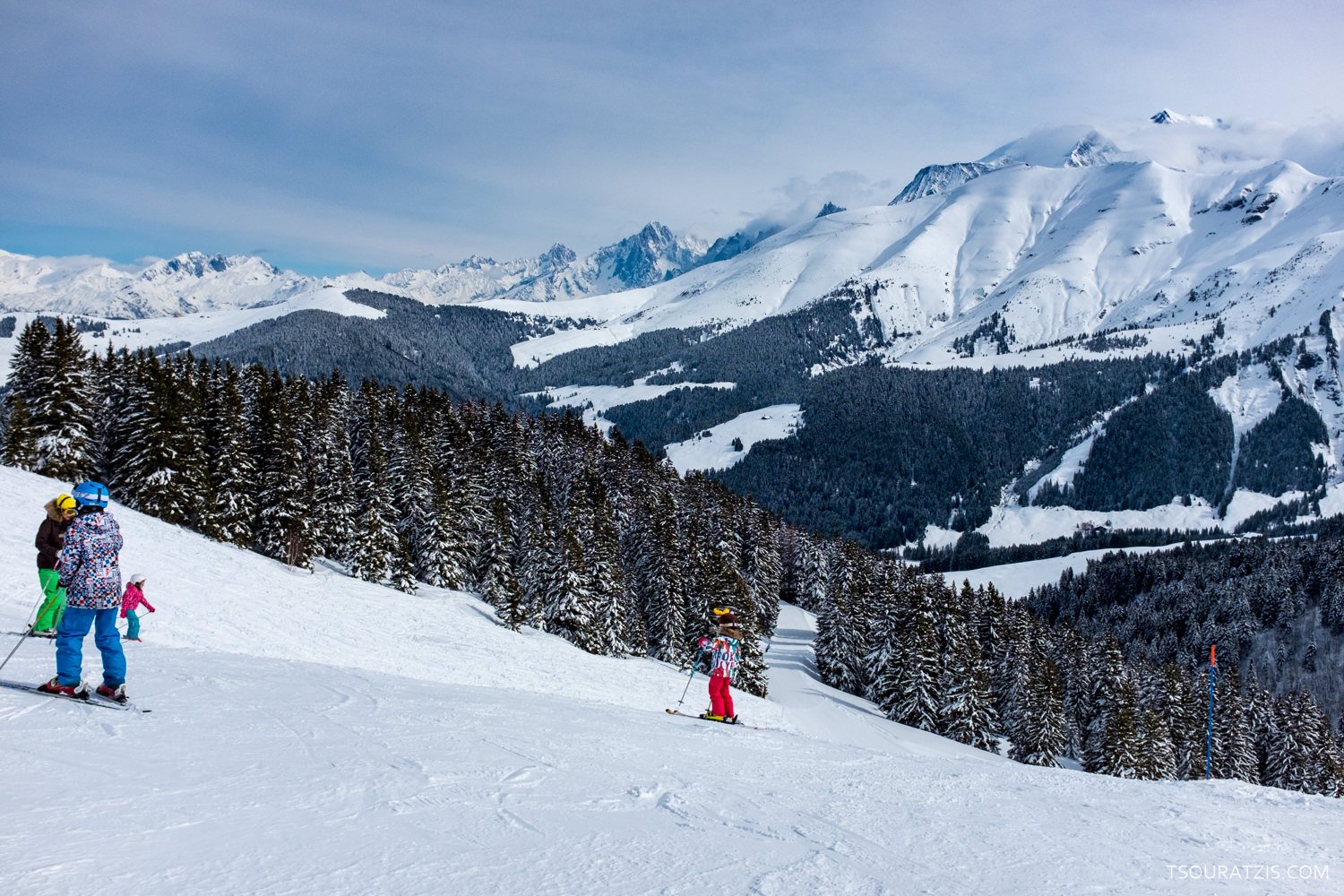 PROS
Close distance to Geneva and its international airport with easy access after leaving the motorway
Good ski lifts
Big domain with great slopes mostly for intermediate level skiers or those who just want to cruise on runs going through the forest.
Beautiful village with a lot of apres ski options
CONS
No budget friendly
Underground parking stations are expensive, not many, if any, free parking spots
Low altitude and not challenging slopes for adrenaline seekers
VERDICT
Megève offers a big ski domain over an old traditional village where you will find upmarket accommodation, top quality restaurants and top name brands for your shopping. Even if you are on a tight budget, both ski domain and village are worth a visit.