Delphi, center of the world.
View photos from the archaeological site of Delphi, one of the most important and richest, in ancient findings, sites of Greece. Delphi, was for centuries the religious and spiritual center of ancient Greek, also called the pan-Hellenic sanctuary of Delphi.
It was the sacred place for ancient Greeks where the oracle of Apollo spoke through the highest ranked priestess called Pythia. According to mythology, there met the two eagles sent by Zeus in order to discover the center of the world!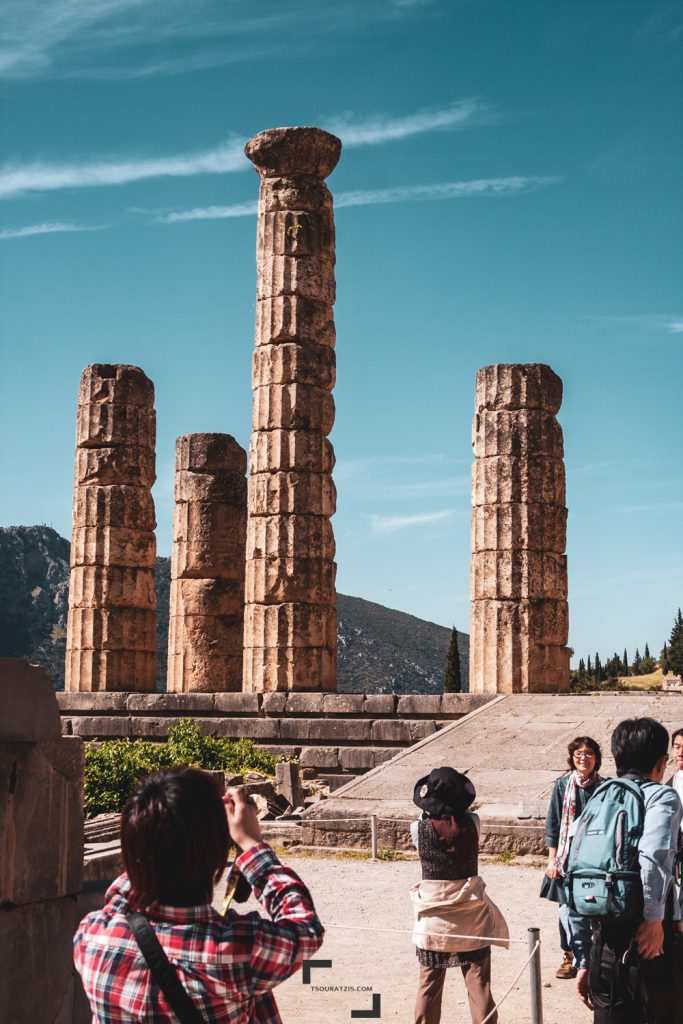 Today, the site of Delphi is a world heritage monument of UNESCO and one of the most popular destinations in Greece because of its long history the importance of its famous oracle in ancient times, the unique historical and archaeological findings, the beautiful landscape at the foot of mountain Parnassus and of course the rich archaeological museum.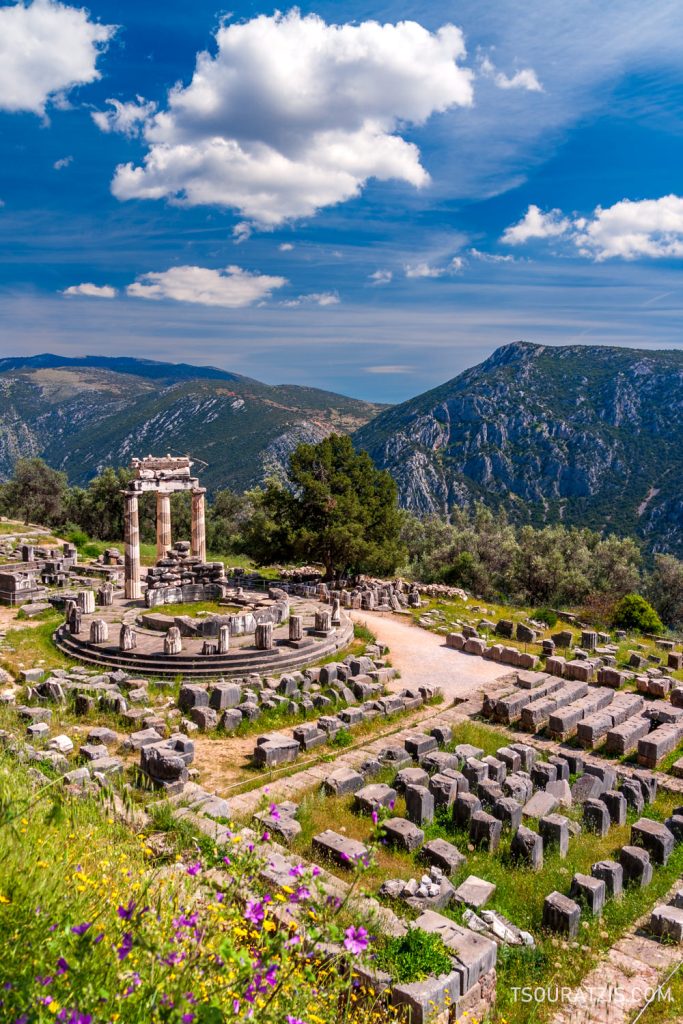 The excavations at the site began in 1860 by Germans and in 1891 took the reins upon approval by the Greek government, namely French and the French School of Athens in order to start the "Great Excavations" in the area on which the village Kastri. Kastri finally moved to where it is today the city of Delphi, a few kilometers from the archaeological museum.
Delphi archaeological museum
The museum presents great exhibits from the excavations and it has been recently refurbished, providing important information about the rich history of the place and Oracle. The first building was built in 1903 and throughout the 20th century it went through extensive repairs, extensions and renovations in order to better serve the public.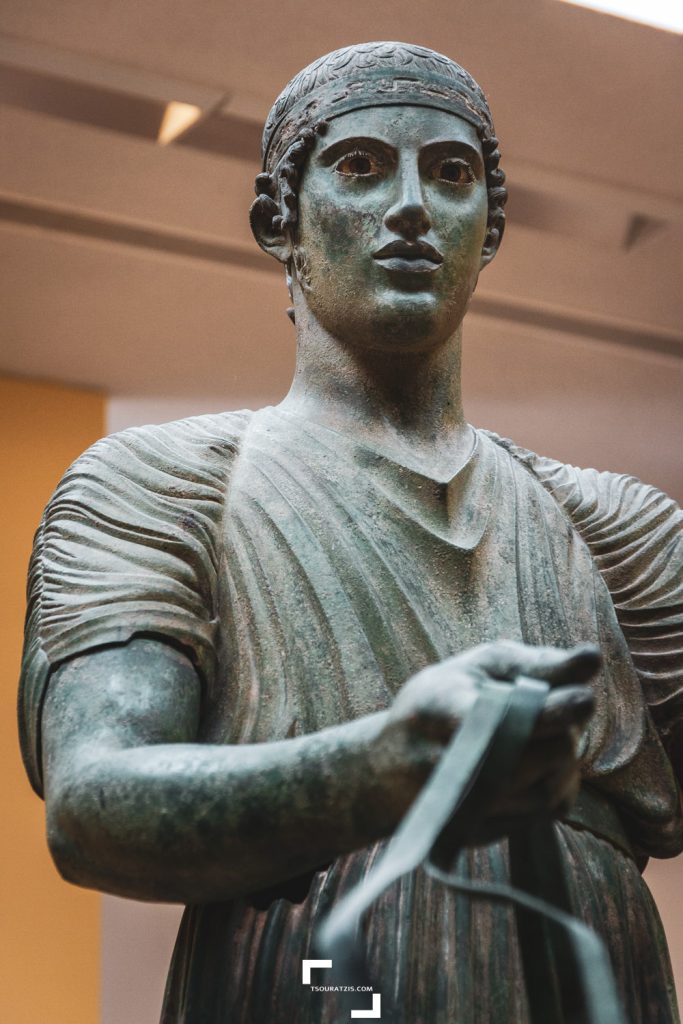 It is a must visit spot if you visit Greece and are slightly interested in ancient history Just to give you an idea on the Delphi archaeological museum you can admire globally known pieces of ancient art like the stunning Sphinx of Naxos, a number of chryselephantine sculptures, parts the friezes of the Siphnian Treasury, the two Archaic Greek Kouros brothers from Argos and of course one of the most important and famous ancient Greek statues, that of the Charioteer of Delphi (Iniohos).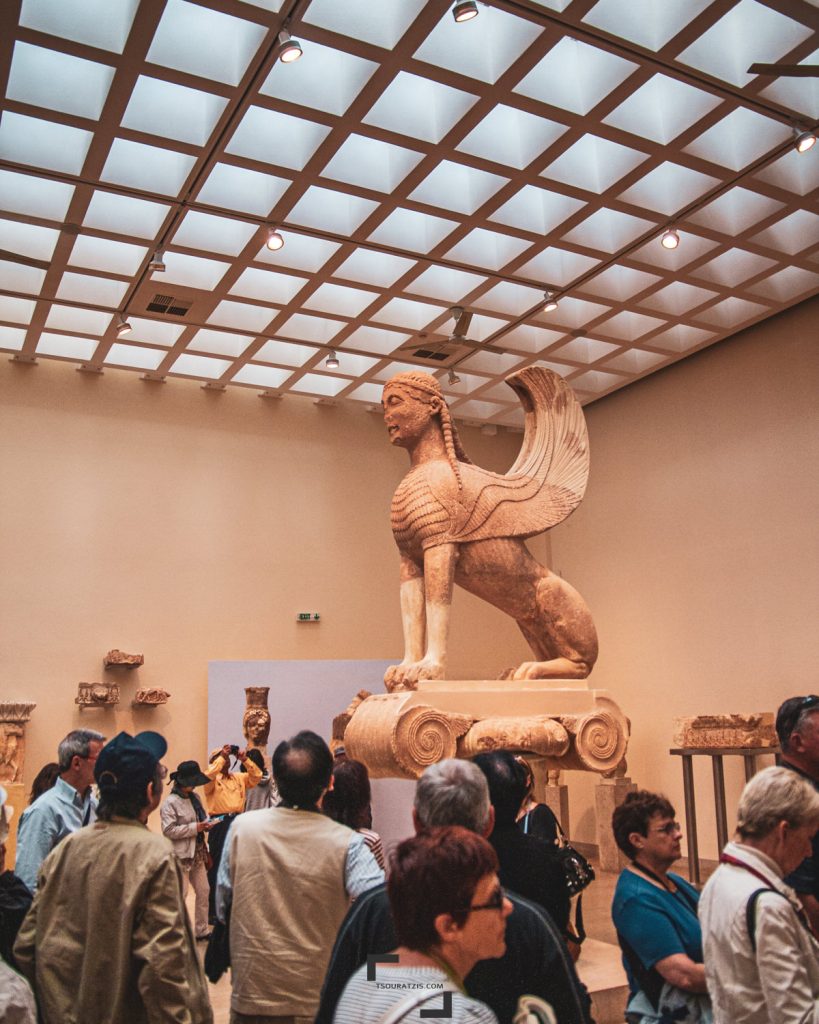 Delphi ancient monuments
A walk though the archaeological site that emerged through the excavation is a unique experience as it is the only way to admire the unique monuments of Delphi. The greatest monument is not other than the Temple of Apollo, through which gave the oracles of Pythia (the current high priestess of Apollo) in enigmatic form, the interpretation of which undertook the priests of the temple.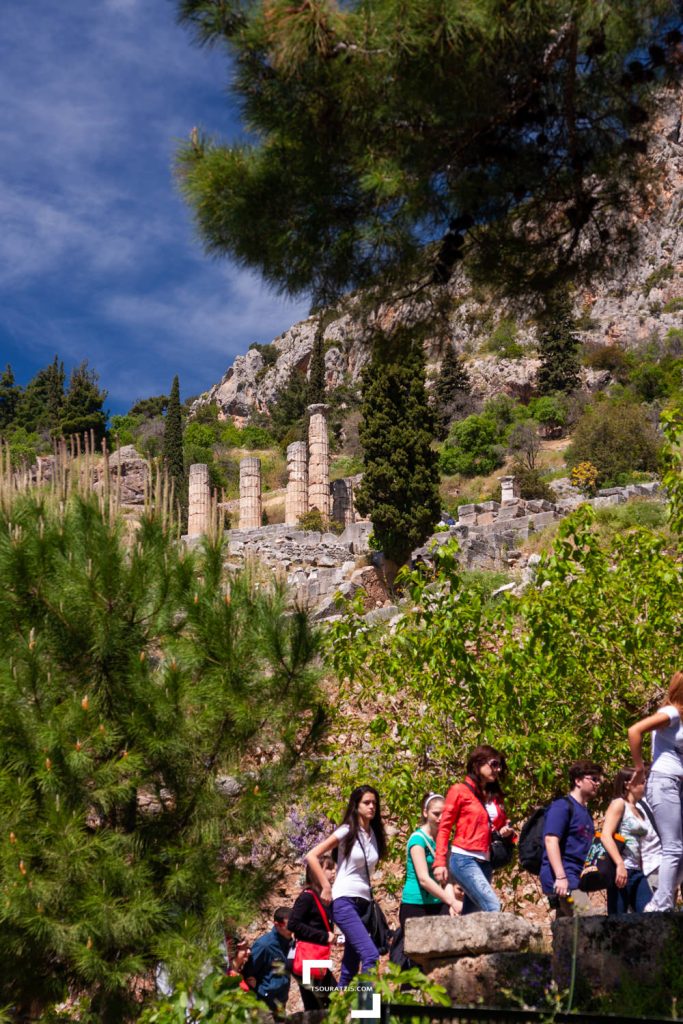 Other important monuments at the archaeological site are the ancient theater (capacity 5,000 spectators), the Tholos of Athena Pronaia, the Treasury of the Athenians, the ancient Stadium, the Stoa of the Athenians and others.
Image gallery from Delphi archaeological site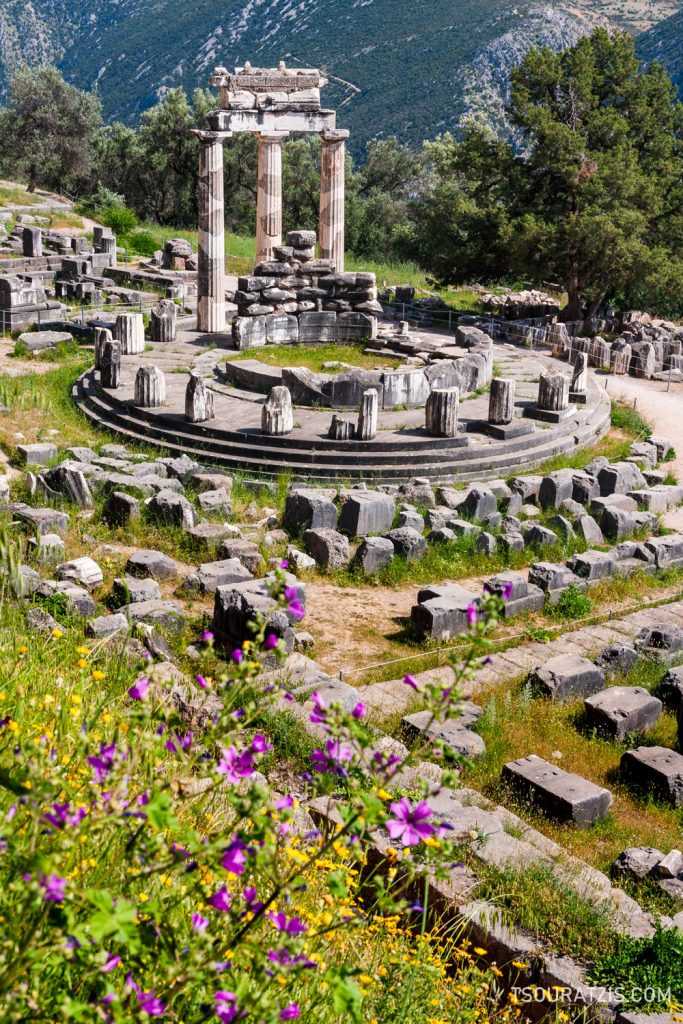 Useful links for additional info about Delphi site
Delphi location and map